eye of a womb
exposition personnelle
du 18/01/2022 au 05/03/2022
arts factory _ bastille
27 rue de charonne 75011 paris _ métro : ledru-rollin & bastille _ infoline : +33(0)6 22 85 35 86
du lundi au samedi de 12h30 à 19h30
preview en présence de l'artiste le mardi 18 janvier de 15h à 21h
# event facebook # photo-report # video-report #
rencontre / dédicace avec rebecka tollens le samedi 19 février de 17h à 21h
à l'occasion du lancement de sa première monographie !



---
REBECKA TOLLENS / "Eye of a Womb"
Deux ans après "The Last Wedding", sa dernière exposition en date à la galerie Arts Factory, Rebecka Tollens présente avec "Eye of a Womb" une nouvelle série de fusains particulièrement ébouriffants. Derrière ce titre très Bergmanien - "L'oeil d'un Utérus" en vf - se cache un ensemble de dessins évoquant sa grand-mère maternelle disparue il y a trois ans. Dans cette conversation post-mortem, l'inspiration onirique de Rebecka Tollens célèbre comme souvent dans son travail, l'union entre l'au-delà et notre monde. Elle confère aux réminiscences de son enfance une dimension spirituelle largement universelle.
L'exposition sera accompagnée par la publication du livre "Fetch Your Flowers (And Turn Them Into a Sword)" réalisé en collaboration avec le graphiste Johannes Molin et la librairie d'art contemporain basée à Stockholm Konst-ig konstbokhandel. Cette monographie revient en près de 200 pages sur une passionnante décennie de recherches personnelles et artistiques.
---

rebecka tollens est née en 1990, elle vit et travaille à stockholm
/ expositions /
2022 _ exposition personnelle - "eye of a womb" - galerie arts factory, paris
2022 _ exposition de groupe - "hey! le dessin" - musée de la halle saint pierre, paris
2021 _ exposition de groupe - "glass tableware in still life" - ollenymansateljeer, stockholm
2020 _ exposition personnelle - "into the light of dawn" - médiathèque de quimperlé, biennale itinéraires graphiques de lorient
2020 _ exposition personnelle - "poing serré" - open spaces, edsberg
2020 _ exposition personnelle - "the last wedding" - galerie arts factory, paris
2019 _ exposition personnelle - galerie l'art au centre, laval
2018 _ exposition personnelle - "the mourning dove" - galerie l'artichaut, bruxelles
2018 _ exposition personnelle - konst-ig, stockholm
2018 _ exposition en duo - "bright / left" avec philippe dupuy - galerie arts factory, paris
2017 _ exposition personnelle - "be quiet when the light is present" - centre d'art la ligne bleue, carsac
2017 _ exposition de groupe - "daydream / darkness / disgrace" avec marie-pierre brunel & wataru kasahara - galerie arts factory, paris
2015 _ exposition personnelle - "viens !" - galerie arts factory, paris
/ publications /
2022_ "fetch your flowers (and turn them into swords)" - édtions konst-ig konstbokhandel
2020_ "the last wedding" - éditions arts factory
2020_ "the mourning dove" - éditions ripopée
2019_ "duo zine" avec loulou picasso - éditions 476
2018_ "mu ruoktu" - éditions atelier césure
2018_ "bright" - éditions united dead artists
2018_ "limbs" - éditions marguerite waknine
2017_ "my aokigahara of love" - anne & shige éditions
2017_ "harmoniuum" - les crocs électriques
2016_ "same thing happened this night" - éditions atelier césure
2015_ "tête creuse, chatte pleine" - auto-édition
2014_ "f. jasmin" - auto-édition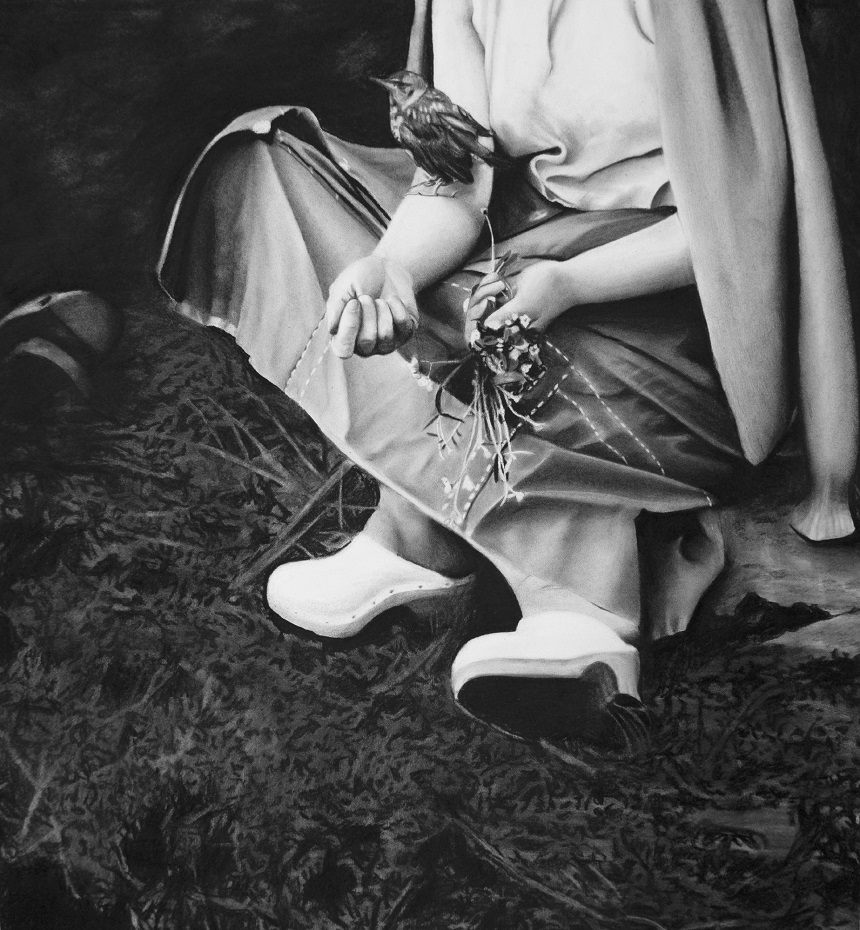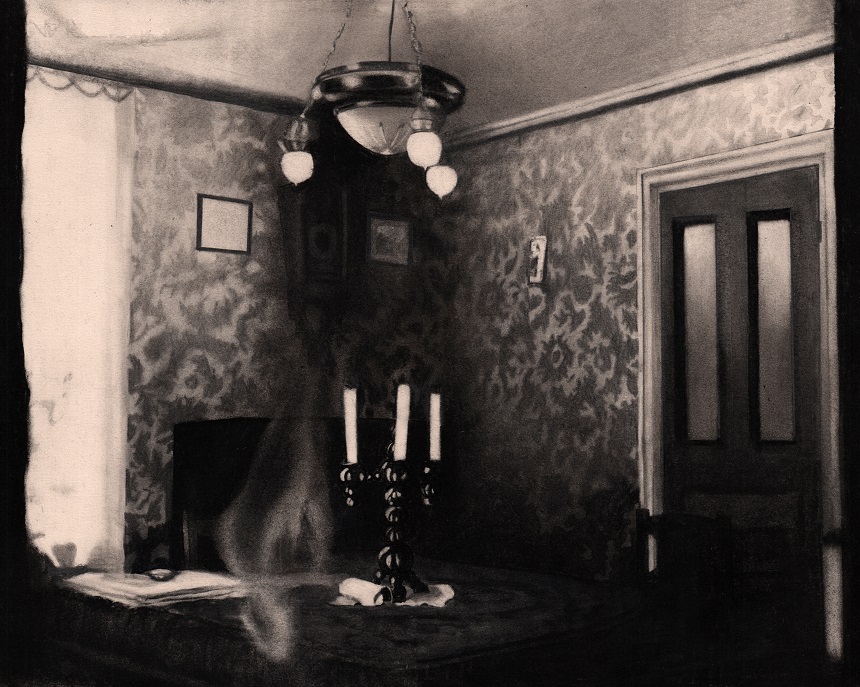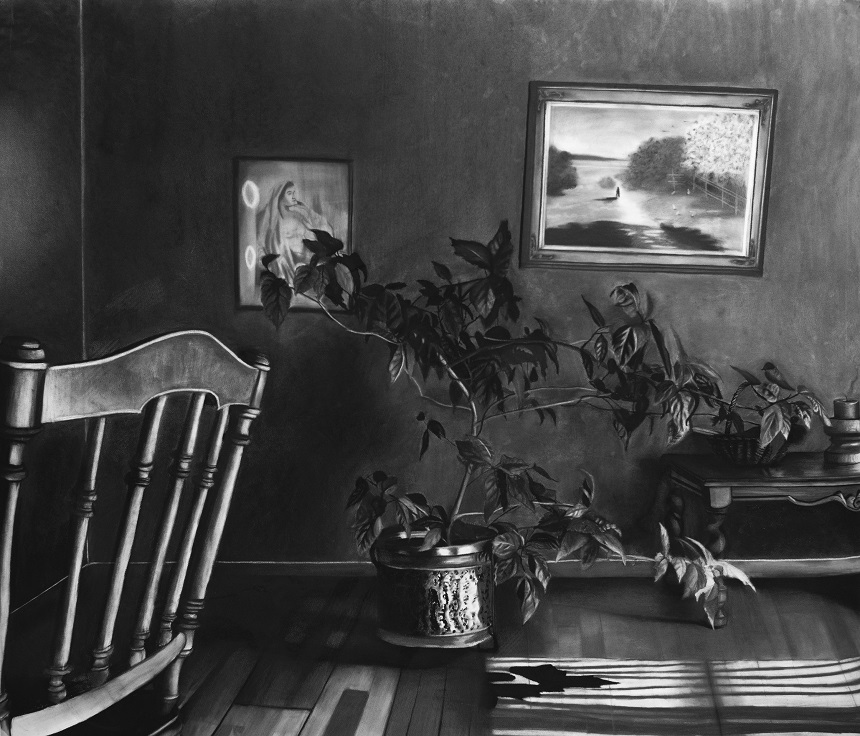 visuels de haut en bas :
rebecka tollens - eye of a womb, 2021 - fusain sur papier - 80 x 71 cm
rebecka tollens - rummet, 2021 - fusain sur papier - 40 x 50 cm
rebecka tollens - hibiscus, 2021 - fusain sur papier - 130 x 150 cm